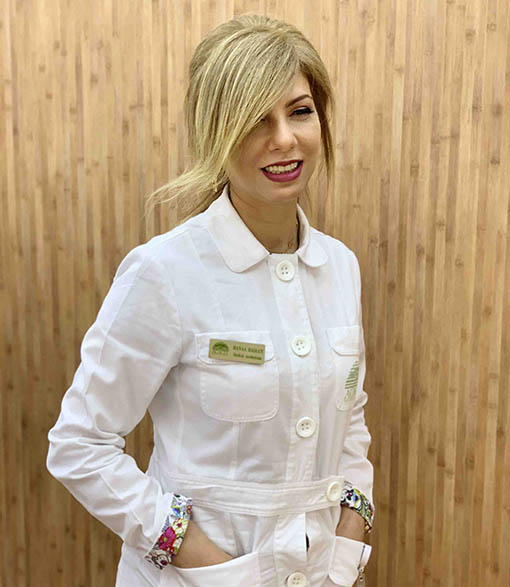 Hanaa is a highly experienced medical aesthetician currently based in Abu Dhabi, United Arab Emirates. Her expertise extends across beauty therapy, skincare and laser therapy. Hanaa combines specialist knowledge in medical aesthetics with skills and experience, allowing her to perform effective treatments using safe and noninvasive procedures.
Hanaa started her journey as a cosmetologist in 2000 serving the Abu Dhabi residents with her standard laser and skincare services. Since then, her clinic has become one of the leading centres for various medical aesthetic treatments in Abu Dhabi. She holds several international qualifications in cosmetology and beauty therapy, including qualifications from Dubai Healthcare City (DHC).
Renowned for her highly effective treatment results, Hanaa has worked with thousands of international clients in addition to numerous celebrities and social media influencers to enhance their facial and body profiles. Her approved work by popular names ensures that she deserves to be called the best cosmetologist in Abu Dhabi.
To deliver quality customer service, Hanaa's clinic incorporates all the advanced medical technologies for cosmetic and aesthetic treatments. Maintenance of hygienic and customer- friendly ambience enables her to remain one of the topmost skincare clinics in Abu Dhabi.
Over time, Hanaa has introduced new names in the treatment list to match the need of the time. Innovated treatment methods including Oxygen hydrafacial, Microneedling radio frequency and Mesotherapy invite customers thereby strengthening people's trust in Hanaa's deep knowledge in cosmetology.
With the motto 'Be You- Young and Confident', Hanaa brings the idea of embracing natural appearance and to see the aesthetic treatments as just a way to gain more confidence in your own skin.